The Fusion Delusion What?
The Fusion Delusion was a radio programme on community radio station Eastside Radio 89.7fm from February 2011 to February 2018. It showcased fusion jazz from all around the world, but particularly focused from the years 1969 until the modern era.
Artists like Herbie Hancock, Weather Report, The CAB and Jean-Luc Ponty were favourites, alongside Chick Corea and Return to Forever, of course!
Common segments included Disco Track of the Week (DTOTW), which slowly morphed into Laser Soul Track of the Week (LSTOTW) over time due to the refinement of early 80's synth criteria. There was the occasional segment called High Scores (which I reckon is a great name for a video game music radio show) about video game music, especially combining Jazz with VGM, such as Sydney band The Consouls would play.
Where it all began
One night, way back in 2011, Nathan called me up and wanted to know if I would join him on some radio show playing Chick Corea and Dave Weckl songs. It was late. Like real late, finishing about 2am and made me pretty unproductive at work the next day. How could I refuse?
Turns out my obsession over the Rhodes piano could be further fueled by playing elusive fusion jazz tracks on community radio. Excellent!
We slowly carved out a decent show formula and moved from filling in during the graveyard shift to Saturday afternoons, then Wednesday nights and finally Monday nights at 9:30pm - 11pm. It was a cool timeslot: After dinner, no traffic and not too late.
After some time of co-presenting (mainly me giggling and Nathan telling all the best jokes), Nathan went bush (literally) and I was left by myself holding up the fort, playing fusion jazz tracks one show per week.
I really think presenting on the radio and thinking on the spot (which can be quite stressful at times!) has really made me a better public speaker. If you're terrible at public speaking, give community radio a go! At least you can't see the audience changing the dial when you stuff up…
Some stats, because, you know, data
I can't help myself, so here is a bit of playlist analysis based on every song played on the show from July 2014 to February 2018. I have playlists before this time, but won't be including them because Excel.
Total tracks played: 2396 Number of shows: 184 Average songs per show: 13 Average track length: 7 minutes (a testament to both Fusion Jazz having long songs and my appreciation for playing long songs which may otherwise be unheard on radio)
Top 10 Most Played Labels
Columbia 131
Atlantic 92
Epic 86
GRP 80
Blue Note 69
Polydor 65
MoonJune Records 39
MPS Records 39
CBS 33
Arista and Milestone Records tied at 26
Top 10 Most Played Artists
George Duke 73
Jean-Luc Ponty 60
Herbie Hancock 57
Azymuth 46
Casiopea 42
Tribal Tech 37
Dexter Wansel 32
Chick Corea Elektric Band 31
Jeff Beck 31
Billy Cobham, Brand X and Frank Zappa tied at 30
Signing off with a photo, proving that radio is more than just airwaves and ham
Cheesy photo from the last episode of Fusion Delusion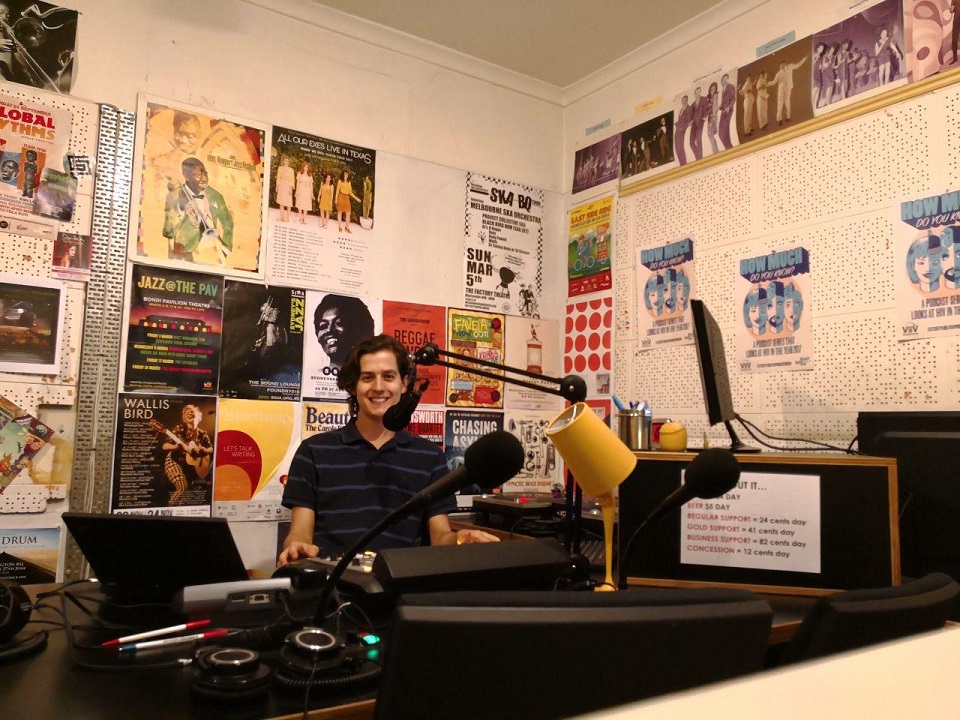 The setup at Eastside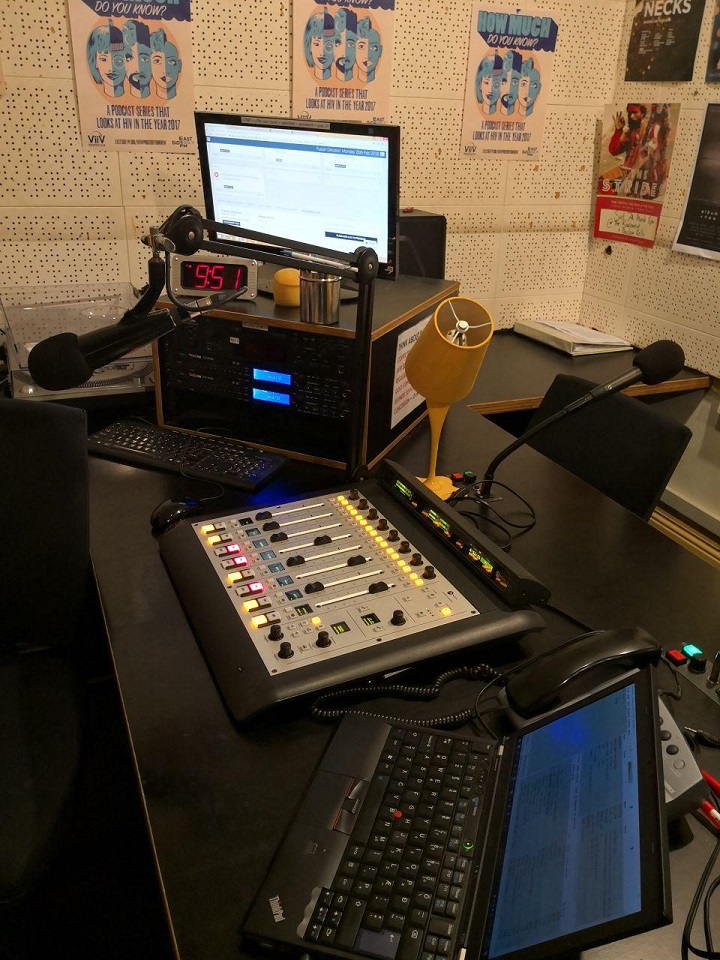 The last vinyl to be spun for Fusion Delusion - Eddie Russ' See The Light (he's rad, check him out)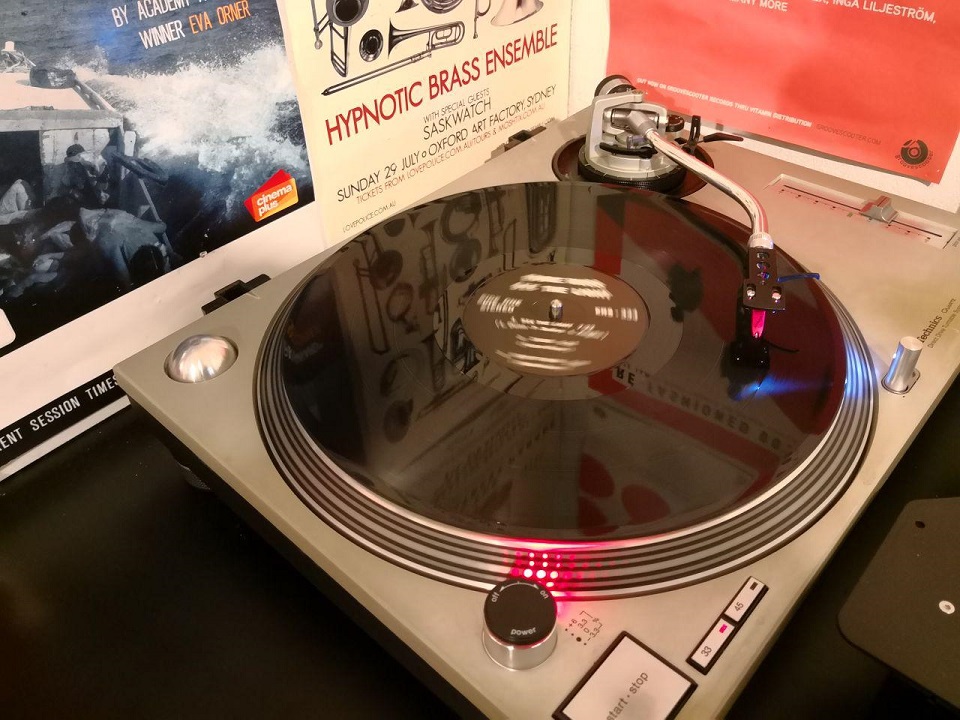 One more thing
Oh yes, so after many, many shows each week, I figured I'd played enough fusion jazz and someone else could take the reigns at Eastside Radio and play some of their own distractions. Community radio is fun like that: sure, you don't get paid, but at least you can take it in turns spinning the magic for an anonymous audience.
Catch you later!
---
Like this post? Subscribe to my RSS Feed
or
Buy me a coffee
Comments
(0)