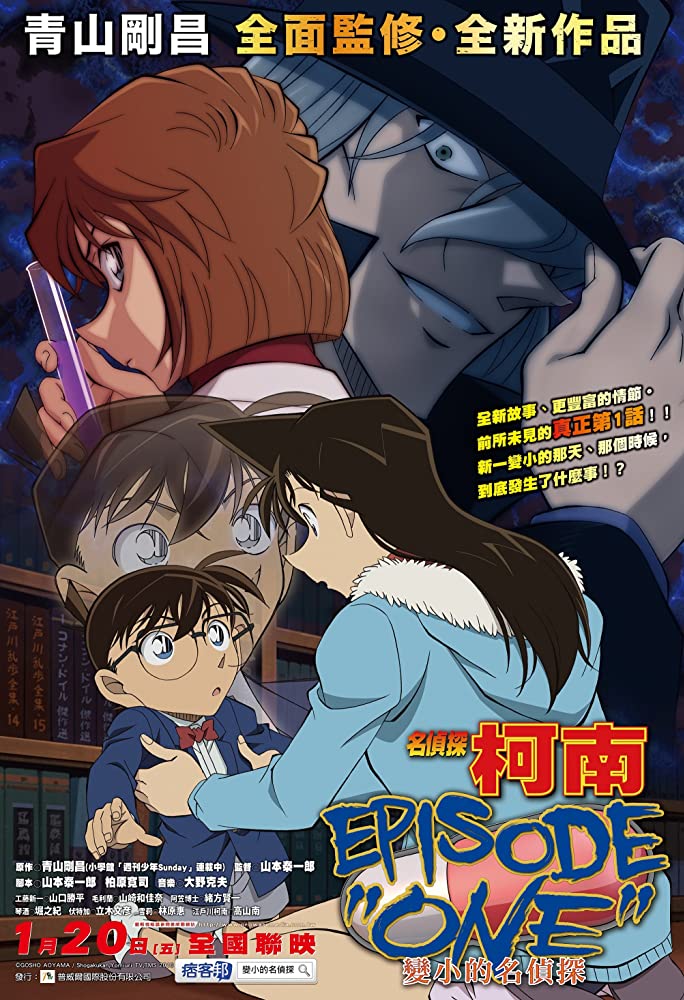 Here's the last of my "speed dating" movie reviews, mostly gathered from a trip to Europe via Taiwan in 2019. Yes, it's taken me a little while to finish this one off 😀
Detective Conan: Episode One - The Great Detective Turned Small
Japan (2016)
7.3 on IMDB
I had friends who were madly into Detective Conan during uni and I did always wonder what the fuss was about, but at the time I was pretty much at the end of my anime obsession so I didn't take the time to get into it.
Things are changing though and I'm kinda getting back into psychological thillers and the like. This is not one of those!
When trapped in a metal tube (a plane) flying through many hours of turbulence, the best thing to do is to watch movies of things you know little about. Right?
Episode One for Detective Conan is a bit of an interesting mix: It's the first and second-ish episodes from the Detective Conan story but put together into a movie format. It gets going fast and the way that Detective Conan solves mysteries is impressive, although a little bit all too easy for him. This can be repetitive.
I enjoyed this enough to pass the time but I don't feel compelled to watch it again any time soon and I'm going to pass on getting into Detective Conan at this stage. I have other things in the queue, for now.
3 stars
---
Like this post? Subscribe to my RSS Feed
or
Buy me a coffee
Comments
(0)