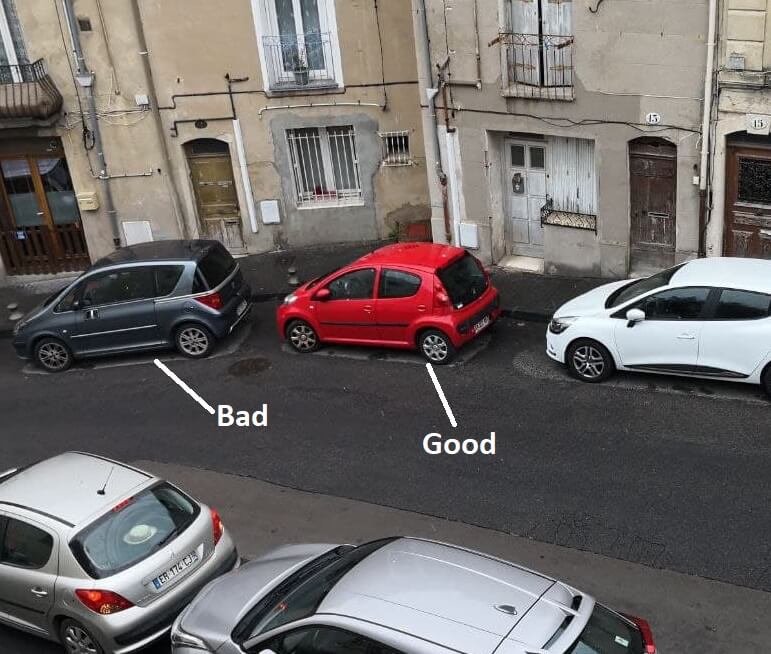 Next time you're on the road, look around you. Experience the sea of cars all painted with greys, silvers, charcoals, gunmetals, blacks and whites.
But mostly you'll probably just see that super common "tar" colour.
Why are cars so darn boring when it comes to colours these days? We have the technology to use such a huge range of colour and yet every car on the road is somehow almost the same colour as the road itself!
I used to blame people for choosing boring colours "Why would you want to be SO invisible on the road by blending into it?" but then I realised that's basically all you can buy these days. So people have little choice.
Let's go to a few virtual car dealerships and see what we can find advertised for sale today.
The line-up
Kicking things off in Scandanavian style, we see that Volvo has the following colours for their XC40. Even the 'green' blends into the world since it's very sagey and possibly is metallic, but I'm not really sure why they bothered:

The Toyota Kluger has a range of subdued colours, almost like it's Winter season and everyone feels compelled to wear a dark-coloured coat for minimum visibility on a cold night. Here they are:

I drive a Renault from a few years ago and they definitely have had some fun colours in the past with examples like French Racing Blue, Blood Orange or Liquid Yellow. The Koleos is however a rather mundane affair:
Mazda have recently released their MX30 with a "mild" hybrid (is that like 'mild' cigarettes or 'mild' weather in Tasmania?). Soon they'll release a pure electric version, but it seems the range isn't great. I commend them for finally getting on with the EV program. Anyways, here's your choice of colours:

Ford has their Escape with the following colours available right now:

Let's try Honda with their CRV:

OK, OK, by now the car nuts amongst you may have noticed all of the examples above are SUVs. Well that does happen to be the dominant car sold these days for personal use and I thought it was interesting that in this market segment, the colours are basically the same across all brands.
Sticking with Honda, I found that their Civic, which is targeted at a younger audience, does have one additional colour in it's palette:

Honda does seem to be a little more fun even by selecting the red or orange colours as "hero" colours and covering the website with them selected by default. Or maybe I'm just in their little multi-variant experiment and they've totally profiled me as someone who wants a louder colour on my car?
Thoughts so far
The similarity between all of these 'colour' choices is astounding… and you'll be happy as long as you like black, white, silver, grey or red. Strangely, red seems to be the only slightly interesting colour that is commonly available across most brands.
What I really don't understand is why there are so many shades of tar available. Maybe if we had 4 colours where only 1 was a silvery grey colour, that would almost be better. It would be putting far less attention into colour variations which are road-coloured.
Getting into some 'data'
OK, how about putting some numbers to it instead of screenshots from car manufacturer websites? Here's some quick stats on all the 'new' cars currently for sale across all of Australia, split by colour:
(yes I busted out Excel for this one)

Wrapping up
I'm not expecting people to hit up social media or march out to dealerships and demand more interesting colours (but hey, give it a try, please). What I would like, though, is at least a few more colour choices that are clearly visible on the road.
Further Reading:
---
Like this post? Subscribe to my RSS Feed
or
Buy me a coffee
Comments
(0)